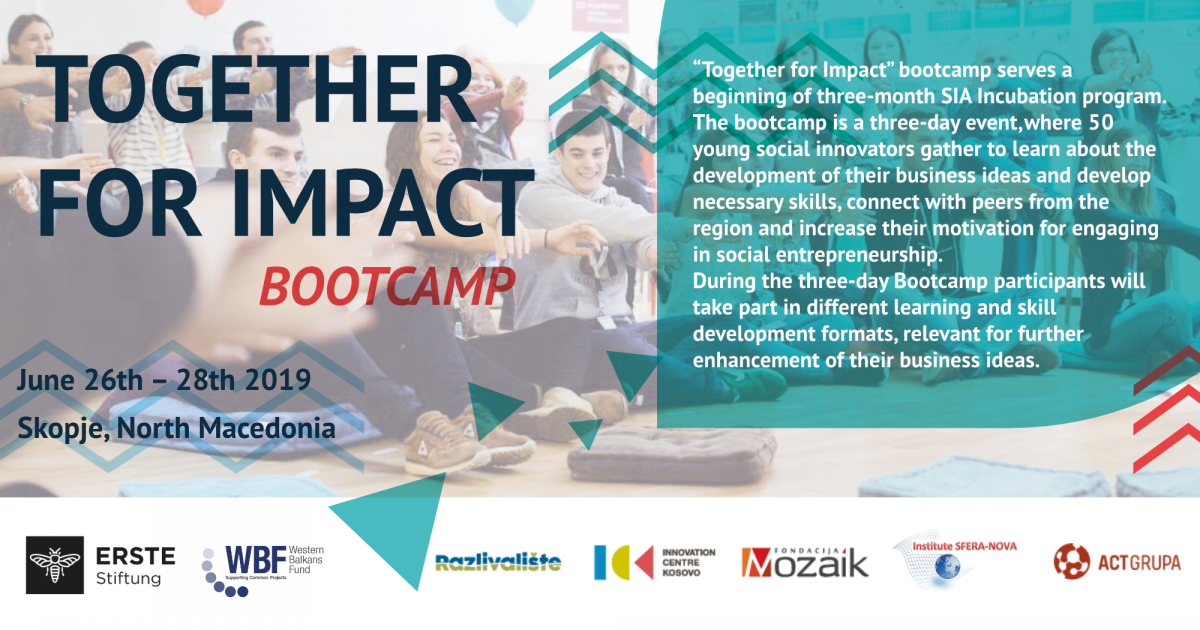 Prijave za Social Impact Award program za mlada društvena poduzeća zatvorene su 13. svibnja, nakon čega je žiri izabrao 8 timova finalista koji ulaze u tromjesečni program inkubacije. Tijekom inkubacije timovi dobivaju mentore i prolaze kroz različite radionice koje ih uče kako istražiti tržište, formirati svoj poslovni model, napraviti prototip proizvoda/usluge.
SIA program se provodi u 20 zemalja Europe, Azije i Afrike, a ove godine balkanski SIA timovi su odlučili iskoristiti prednosti bliskih ekosistema i organizirati zajednički bootcam u Skopju kojim će službeno započeti SIA inkubacija 2019.
Regionalni bootcamp će okupiti mlade društvene poduzetnike, SIA finaliste, iz Srbije, Bosne i Hercegovine, Hrvatske, Kosova* i Makedonije. Tijekom tri dana radit će se na razvijanju poslovnih ideja, postavljanju očekivanja i plana rada vezanih za program inkubacije, te umrežavanju s kolegama iz zajednice.
Ovaj zajednički program održat će se zahvajlujući podršci Western Balkans Fonda i Erste Zaklade.
Vidimo se u Skopju! 🙂
*This designation is without prejudice to positions on status, and is in line with UNSCR 1244 and the ICJ Opinion on the Kosovo Declaration of Independence.