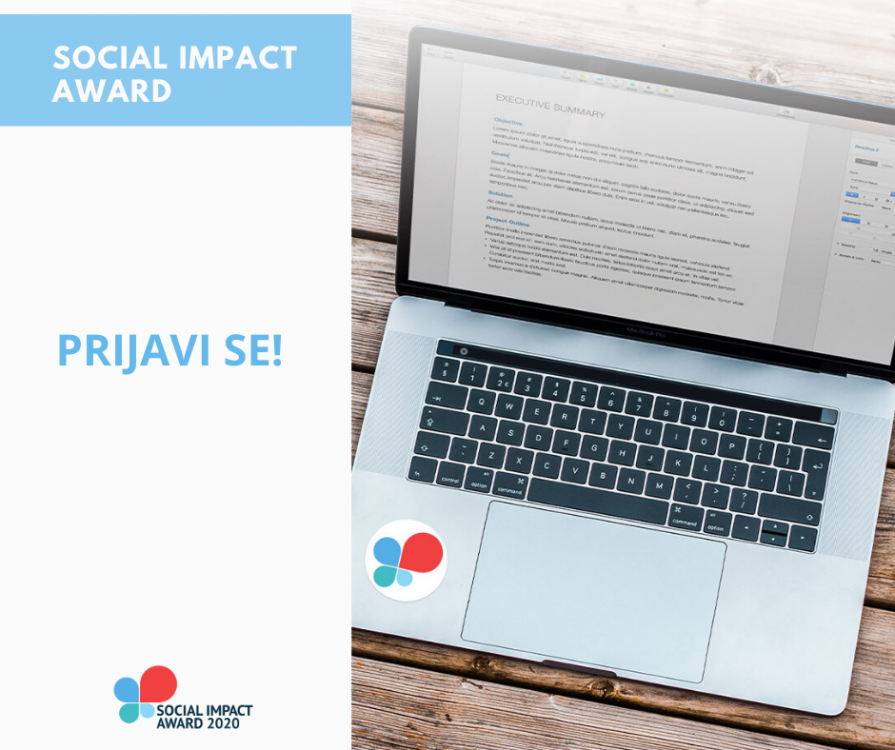 Social Impact Award je program koji mladim timovima omogućuje razvoj poslovnih ideja, bespovratna financijska sredstva te sudjelovanje na SIA Summitu u Pragu! Prijave su otvorene do 22. lipnja.
Social Impact Award program pokrenut je 2009. godine od strane Impact Hub Vienna, u partnerstvu sa Zakladom Erste i Vienna University of Economics and Business. Fokus ovog programa je na mladima do 30 godina starosti koji su voljni pridonijeti radu na društvenoj promjeni i biti dio razvoja društvenog poduzetništva u svijetu. Program se danas provodi u više od 15 zemalja Europe, Azije i Afrike te obuhvaća više od 8.000 studenata i mladih godišnje.
SIA Hrvatska kao licencirani nacionalni program provodi se po peti puta. U Hrvatskoj program provodi udruga Hrvatski ured za kreativnost i inovacije, čiji je cilj promicanje poduzetništva, društvenih inovacija, umrežavanja te razvoj osobnih vještina za zapošljavanje i osobni napredak, uz partnere Printlab, L'Oréal i Erste Banka.
Kroz Social Impact Award program tijekom 2020. godine želimo surađivati s velikim brojem studenata/ica i mladih koji žele razviti svoje poslovne ideje. Program mladima omogućava mentorstvo i savjete stručnjaka tijekom pred-inkubacije (razvoj poslovnih ideja) i inkubacije (razvoj i testiranje poslovnih modela), a najbolji timovi među prijavljenima osvojit će i bespovratnih 1000€ za početak poslovanja te sudjelovanje na SIA Summitu u Pragu.

Moguće se prijaviti samostalno ili u timu putem naše platforme, a 8 najboljih timova ulazi u proces inkubacije u razdoblju od 3 mjeseca.
Za sudjelovanje u programu mogu se prijaviti studenti i mladi do 30 godina starosti, a prijave za nove poslovne ideje koje rješavaju društvene ili ekološke probleme otvorene su do 22. lipnja 2020. putem platforme http://croatia.socialimpactaward.net.